Representative Trademarks
---
Brown & Michaels, PC has registered Federal and New York State Trademarks and Service Marks for clients in many different areas of commerce. Here are a few of the many marks we've registered for clients around the world.
ANIMUSIC - Reg. No. 2,440,983 for "Videotapes, digital video discs, cd-roms and computer software featuring pre-recorded animation."
DATA DESK - Reg. no. 1,470,476 for "Computer Programs and Manuals Sold Therewith", Data Description, Inc.
DYNAHEAT - Reg. No. 1,985,531 for "Thermochromatic Printer's Ink that changes color in response to temperature", Chromatic Technologies, Inc., Ithaca, New York - see related patents
PARACELSIAN - Reg. No. 1,897,235 for "Biological Assay Kits for Research, Toxicology, and On-site Environmental Immunoassays, Immunositochemistry Reagents and Kits", Paracelsian, Inc., Ithaca, NY
SOAPROCKS - Reg. No. 1,990,526 for "Hand, Body and Skin Soaps made from Natural Ingredients", Todd S. Pink, East Meredith, NY.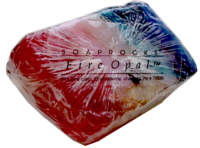 Reg. No. 2,120,222 for "Practice devices for ball games, namely a target and backstop for baseball, soccer or lacrosse.", Pelican Design, Danby, New York.

Reg. No. 1,918,037 for "Foundation Garments, Corselets, Girdles, Panty Girdles, and Brassieres, all Promoted, Sold, and Distributed via Mail Order Catalogs", Cortland Foundations, Cortland, New York
SUPER 35 - Reg. No. 1,968,995 for "Printing and Development of Photographic Prints", Calev Photolabs, Inc., Long Island City, NY
VENDA CARD - Reg. No. 1,272,473 for " Magnetically Encoded Card Operated Controllers for use with Copiers and Vending Equipment, and Encoders for Entering Data on Cards", XCP, Inc., Dryden, New York
ESCROVEND - Reg. No. 1,443,934 for "Coin-operated Access Controllers for use with Copiers, Reader-Printers, and Computers", XCP, inc., Dryden, New York.
PATRIOT - Reg. No. 1,984,457 for "Fire Hydrants and Plumbing Valves used therewith", Penn-Troy Machine Company, Inc, Troy, Pennsylvania
BOWRENCH - Reg. No. 2,040,382 for "Hand-Operated Deck Tool In The Nature Of A Handle And Clamp For Use In Bending Boards And Installing Tongue And Groove Flooring.", Cepco Tool Company, Spencer, NY
PHOTOCALLER - Reg. No. 1,953,245 for "Telephone Credit Card Services", Internet Communication Services, Inc., Rochester, NY
STABILADDER - Reg. No. 1,924,491 for "Safety Equipment, Namely Ladder Levelers", Stabiladder, Inc., Marathon, NY.
PHASEAROUND - Reg. No. 1,876,432 for "Audio Equipment, Namely Decoders and Encoders for Surround Stereo and Home Theater", Robert Harrison, Cortland, NY.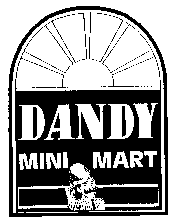 Reg. No. 1,979,882 for "Convenience Store Services", Dandy Mini Marts, inc., Towanda, Pennsylvania
THERM INTERNATIONAL - Reg. No. 1,694,851 for "Custom Machining and Fabrication Services for Industrial Machinery, Turbines, and Parts Thereof", Therm International, Inc., Ithaca, New York


Reg. No. 1,949,051 for "Filters for Medical Use, Namely Breathing Filters.", Intersurgical Incorporated, Liverpool, New York
PROBOSS - Reg. No. 1,418,567 - for "Consulting Services for Management of Worker Productivity...", Integer Dynamics, Inc., Wickford, Rhode Island
BO-PEEP - Reg. No. 1,706,574 for "Fireworks and Firecrackers", Yuen Loong Hong Firecrackers, Ltd, Hong Kong
FUNKY FOOD COVERS - Reg. No. 1,902,709 for "Flexible Covers for Food Trays and Containers", Funky Food Covers, Inc., Boynton Beach, Florida
PRINCE CARVING - Reg. No. 1,785,877 for "Carving Designs in Various Materials to the Order and Specifications of Others", Classic Crafts, Brookfield, Connecticut
TIMEBOSS - Reg. No. 1,340,364 for "Pre-recorded Computer Programs for use in Employee Scheduling"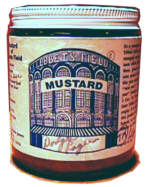 EBBETS FIELD - Reg. No. 1,823,046 for "Condiments, namely Mustard", Carl and Virginia Jensen, Burdett, NY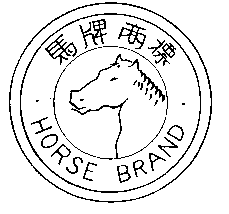 HORSE BRAND - Reg. No. 1,239,314 for "Fireworks and Firecrackers", China National Native Products and Animal By-Products Import/Export Corporation, Kwangtung Native Produce Branch

"Our Knowledge Protects Yours", Reg. No. 2,517,550, and owl logo, Reg. No. 2,517,549 both registered to Brown & Michaels, PC, for "Legal Services"
Back to Trademarks Page